South Africa will move to Alert Level 1 at midnight on Sunday, 20 September – and the remainder of the restrictions imposed during the past six-month lockdown under a state of disaster will be eased.
While the residential property market has seen signs of an earlier than expected rebound, beyond just the pent-up demand of lockdown and stoked largely by the favourable and 50-year-low interest rate, there have been marked knock-on effects for the rental, as well as the retail and office sectors.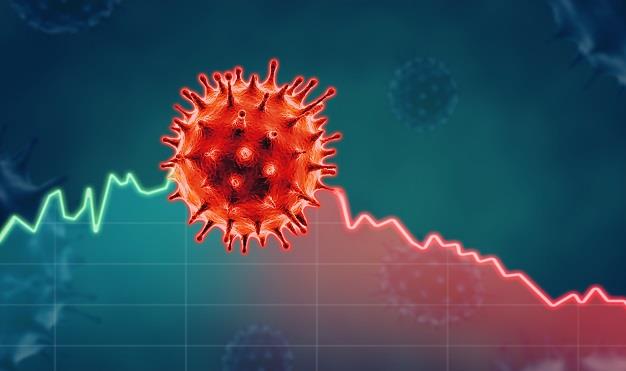 READ | Property market rebound sees home loan applications rocket to pre-Lockdown levels
Analysts warn that many of the personal and business relief measures which were introduced in April are now coming to an end, with unemployment expected to rise even further as SA's economic forecast dips to unprecedented lows.
"This will cause home buying activity to stabilise again shortly and, we believe, to remain only 'slow and steady' for at least the next 12 to 18 months," says Berry Everitt, CEO of the Chas Everitt International property group.
The Covid-19 relief measures which have helped consumers weather the past few months under various levels of lockdown include home-loan instalment and rental deferments, levy reductions, UIF payments, UIF wage replacements and the special Sassa relief of distress grants.
"But all of these will be out of the system by the end of October, and that is when we are going to see many marginal households thrown into the financial distress they may have avoided until now."
Both home loan and rental default levels can then be expected to rise, says Everitt, "and what that means is that distressed owners, the banks and distressed landlords will be bringing more stock on to the market again, at exactly the same time that the number of financially-able buyers is declining.
READ | Distressed? SA's banks have provided over R45.5bn in Covid-19 relief. These are your options
South African banks have provided a cumulative R45.56 billion – in financial relief and loan guarantees – to South African businesses and individuals who are financially distressed due to the Covid-19 pandemic and national lockdown, up to August 1, 2020.
And the worst is not over yet, warns the Banking Association of South Africa (BASA).
Steven Barker, Head of Lending Products at Standard Bank SA confirmed to Property24 the bank was indeed granting second payment holidays where it made sense to do so, but that in general, the number of applications had in fact slowed down.
"Repayment restructures are sometimes granted in exceptional cases in our collections environment and will continue to be granted under this process. We are seeing some improvement in the collections and payments of loans as economic activity improves.
"While COVID lockdowns impacted many people's ability to earn an income, the majority of people have continued to pay off their debt and we are seeing some using the interest rate relief to repay some of their debts faster," he says.
'Tightening of credit granting practices with the negative outlook'
And when it comes to home loans Application Barker says "volumes have been stronger of late".
"While there has been some tightening of credit granting practices with the negative outlook, low-interest rates, and some pent up demand has helped drive strong application volumes. While acceptance rates have shown a decline in the overall number of the consumer being approved a home loan has increased. We expect this increase to moderate as the pent up demand works through.
"We have also been pleased to see the payment rate for a customer that was on payment holidays has been high. The consumer has a good opportunity to use the low interest to pay back debt faster at the moment and save interest in doing so if they are in the position to afford something extra on a monthly basis," says Barker.
'1 in 5 clients opted into some level of payment relief'
Joanne Isaacs, Head of communications at Nedbank says Covid-19 brought about an "unprecedented number of clients seeking cash flow relief".
"Over R120b was granted in payment relief, inclusive of other areas of the business, such as Corporate and Investment Banking.  Approximately 1 in 5 clients opted into some level of payment relief, with the majority of these clients have since resumed normal payments.
And while Nedbank has always offered payment relief, Isaacs says the ones granted during the lockdown would operate the same and expire "in accordance with what was agreed to between a client and the bank".
But she notes the number of clients requesting payment relief or requesting for an extension in payment relief has reduced.
Isaacs says the bank's clients are being encouraged to resume payments wherever possible even though the bank is permitting second payment holidays under specific circumstance.
'Higher than normal home loan applications'
"Payment holidays typically result in an increased number of payments at the end of the initial term of the loan. Clients should contact the bank regarding resuming debt payments if they are uncertain. We caution customers that a second payment holiday will have a much larger impact on their loan term and interest cost."
And on the home loan front Nedbank too has observed higher-than-normal applications, with Isaacs saying, "This phenomenon has been observed at an industry level, particularly with first time home buyers who are taking advantage of the lower interest rates."
"Our data shows that clients who did not elect for payment relief have significantly better repayments than what was expected across all lending products. We have also observed that payment levels are improving as trading activity levels increase following lockdown relief and more clients are returning to work."
SEE | Property rebound jackknife? | Here's why most people are selling right now
Geoff Lee, Managing Executive: Home Loans, Absa Retail, and Business Bank says Absa's initial Payment Relief Programme gave customers immediate financial relief during the lockdown.
"Our response noted that the payment relief was not a payment holiday, in fact, it was a short term cash-flow relief solution. As we transition into the next phase of payment relief, we continue to monitor customers and support them appropriately as they come out of the initial relief programme.
'Critical insights learnt from the first response'
Absa says it has various mechanisms to assist those clients who are unable to honour their debt obligations – with its next phase of payment relief through Absa Siyasizana being specifically designed to focus on customers with temporary liquidity constraints.
"This time around, we are offering solutions tailored to each person's circumstance. Other options including debt restructuring, debt consolidation and asset realisation are also offered to customers, where appropriate. Absa Siyasizana includes critical insights learnt from the first response. Customers in distress are urged to contact us immediately for assistance.
Lee also confirmed that when it came to home loans there was a sharp decline up until Level 3.
"Encouragingly, we have seen an increase in the number of home loan applications month on month from June 2020. While it is still too early to provide a view on whether this is sustainable or not, application volumes continue to increase month on month thus far, and we are seeing numbers that are higher than pre-lockdown.
"We anticipate that this increased demand will be sustained as long as they buy and sell dynamics reflect the new status quo, where prices are more attractive, interest rates are low and buyers have improved affordability position. The fact that properties up to the value of R1 000 000 are exempt from transfer duties is also an attractive benefit to homebuyers."
'Cashflow relief on the platform'
For FNB, resilience during these difficult times has come in the form of increased adoption of its digital platforms.
"Our momentum prior to lockdown was encouraging across all performance indicators and we are pleased to report accelerated adoption of our digital channels throughout the financial year. After the announcement of a national lockdown in March, we were agile enough to calibrate our operations to safely provide essential services in branches and Cashflow Relief on the platform," says FNB Chief Executive, Jacques Celliers.
"Our relief covered instalments on approximately 606 000 agreements for retail and commercial clients. Whilst most of our commercial clients had already received relief from us, as at end of August we have also approved in excess of R1.2 billion on the Government-backed COVID-19 Loan Scheme.
"In addition to these measures, we sought to alleviate financial pressure on retail and commercial clients by keeping our monthly account fees unchanged whilst expanding value across bank accounts. After witnessing a significant impact on customers' income during level 5 lockdown, we are now seeing retail customer average income levels recovering to around 95% of what they were before lockdown.
"The pandemic has reinvigorated our commitment to helping customers in every context and we are inspired to further accelerate our platform journey in the months ahead. We are equally grateful to our frontline and other essential staff who continue to help customers beyond the call of duty. In support of the re-opening of the economy, our branches are now operating at full capacity. We are encouraged by evidence of green shoots in consumer and business economic activity, and we hope to see this accelerating even further to boost economic recovery," says Celliers.
Source Credit: https://www.property24.com/articles/sa-moves-to-alert-level-1-end-of-payment-holidays-to-make-sas-debt-crunch-real/29812