COVID-19 has accelerated change in the property industry, focusing sharply on safety, socio-economic disparity, and wellness amid a backdrop of global economic uncertainty. A PWC report highlights how the year ahead will be "a crucial moment" to showcase leadership and drive change.
The US report details how the pandemic has accelerated many existing trends like "retail footprint reductions, while it spawned new ones such as an increased focus on social justice and health and wellness, and stopped others in their tracks like the appeal of big cities".
Byron Carlock, PwC Partner and US Real Estate Practice Leader says, "Now, more than ever, the real estate industry has the chance to take the lead in using planning and development skills and investment capital to reshape our work and lifestyle environments. These tools can be used to address societal issues of safety, green space and racial equity. The gauntlet of responsibility is ours to embrace, and industry leaders see the opportunities and are responding with investment and leadership.
"It details key considerations like "exodus to the 'burbs, Work from home changes office outlook, the essentials or safety and wellness, the need for social justice and racial equity, how and why stores will still matter, and the ongoing need for affordable housing –  all reflecting a similar pattern at home as local industry experts weigh in on the trends shaping the property industry in South Africa.
The unexpected property boom created by a rate-cutting spree by the South African Reserve Bank to aid the pandemic-hit economy raises the question about if and when a market slowdown will happen – with some predicting the slowdown will be inevitable.
"The reality is that the economy is under pressure and many people are battling financially. Unemployment is on the increase and the Covid relief programme offered by the government is ending," says property expert Jaco Rademeyer.
"There's no more UIF TERS help, payment holidays are over, and for many, a bonus or salary increase will be out of the question this year. Christmas is also around the corner and many are only now truly beginning to feel the effects of a very tough economic situation."
INTEREST RATE IMPACT 
However, in a continued tale of two realities typical of South Africa, those with the financial means will likely be in a position to make good investments by early to mid-2021.
Low-interest rates mean high sales volumes will set the tone for the year ahead, says Regional Director and CEO of RE/MAX of Southern Africa, Adrian Goslett.
"There is the possibility that there will be a slight increase of around 0.5 points for 2021, but this should not have a great impact on the property market.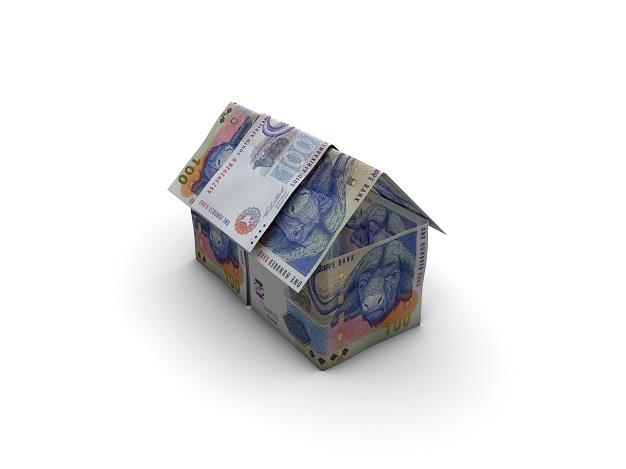 Goslett details reported RE/MAX sales figures year-to-date for October are up by 3% from last year.
"This is following three months during hard lockdown (from April to June) where our sales figures dropped by as much as 62% YoY. Our prediction is that the Southern Africa property market will continue to see these high sales volumes in 2021 for as long as interest rates remain favourable and homeowners continue to adjust their lifestyles to suit the post-lockdown world."
Marcel du Toit, CEO of Lead home says fixing rates is also a trend expected to accelerate in 2021.
"Many people are upscaling, Lead home data shows that buyers are looking at properties that previously they may not have been able to afford, with a visible shift in the number of enquiries on properties above R1.5million. Buyers are trying to get the highest bond amount possible from the banks while interest rates are low."
READ | Should you fix your interest rate, now at a historic 50-year low?
FIRST-TIME HOMEBUYERS
The historically low-interest-rate environment has subsequently created the opportunity for many South Africans to enter the property market for the first time, as it becomes cheaper to buy than rent.
Rhys Dyer, CEO of ooba predicts the Property Market in 2021 will continue to be driven by first-time homebuyers (FTHBs).
"FTHBs are expected to take advantage of the continued appetite for banks to lend at high loan-to-value's and the resultant low home loan instalments. Individuals currently renting a property will shift to purchasing their first property, often at a monthly cost lower than their current rental.
Dyer also expects that property activity will be in the price points that FTHB's can afford, with a possible forecast of stock shortages that can be filled by new developments.
"We expect to see continued strong demand in properties between R500k and R2m. The ongoing demand for properties at these price points will likely result in some stock shortages during 2021 and will drive prices of second-hand properties in this segment. There will also be a stronger development activity for new stock in these segments."
Samuel Seeff, chairperson of the Seeff Property Group adds that "if nothing else, South Africans will be buying property this festive season and into late 2021.
"The buoyancy up to R3m (R6m-R8m in high suburbs) will sustain until late into 2021. No rate hikes expected until late 2021 and the market will remain driven by the low interest and favourable mortgage loan terms with first-time buyers moving from rentals and others moving to a better house or neighbourhood," says Seeff.
Seeff suspects investors will look for value especially in the rental market in high-demand areas, usually middle-income suburbs with amenities and transport networks. "The market will remain well-balanced, favouring buyers, with prices under pressure and below-inflation growth, save for the sub-R1.5m which makes up 85% of current demand.
Rademeyer agrees, "People who previously rented are now taking advantage of the lower interest rates. Cheaper borrowing costs are also enabling first-timers to buy bigger, more expensive properties than they might previously have considered."
Buyers are also becoming younger, but "millennials are still somewhat averse", he adds.
"We are typically seeing younger buyers now than we might have a year or two ago. Buyers are now often around 34 and up – a trend supported by home loan application statistics. Millennials still appear cautious when it comes to buying properties to live in, but they are becoming more amenable to investment buys."
READ | From boomers to born-frees | How lockdown has influenced residential buying trends in SA
LOWER HOUSE PRICE GROWTH
The current buyer's market is seeing a recovery in housing prices, as SA's weak labour market and the uncertain economic outlook is still expected to impact the sector.
Goslett also predicts a struggling economy means lower house price growth.
"The negative state of the economy is likely to lead to an increase in the number of home sales which, in turn, will keep property price appreciation pegged back.
READ | Property rebound jackknife? | Here's why most people are selling right now
According to our National Housing Report for Q3 2020, the median asking price of sectional titles reflected a 5% drop YoY and freehold homes reflected no growth but remained steady year-on-year. The latest FNB House Price Index (HPI) reports annual house price growth of just 2.6% y/y in October.
"Until our economy recovers from the current pandemic, I predict that house price appreciation will remain low for 2021, reflecting a national average of roughly between 2-3% growth YoY," says Goslett.
RENTAL MARKET
The rental market is seeing a high level of vacancies right now as the financial impact of the Covid-19 on the average South African takes its toll – giving the tenant considerable power of choice. TPN Rental Data for Q3 of 2020 highlights the hardest-hit sectors with soaring vacancies are the properties at the low-end, rentals <R3,000 pm, with 17% of properties recorded as vacant; as well as the luxury property markets, as rentals >R25,000 pm contracted by fifty per cent from 1.8% market share to 0.9% q-o-q spurred on by a 23% vacancy rate. But no sector was left unscathed.
"Rental properties that are priced right and offer a sense of security were the two top priority across all rental price bands. Providing an environment which is safe and secure at no additional cost, to a very price-sensitive tenant is the best thing a landlord can do right now, according to TPN Managing Director Michelle Dickens.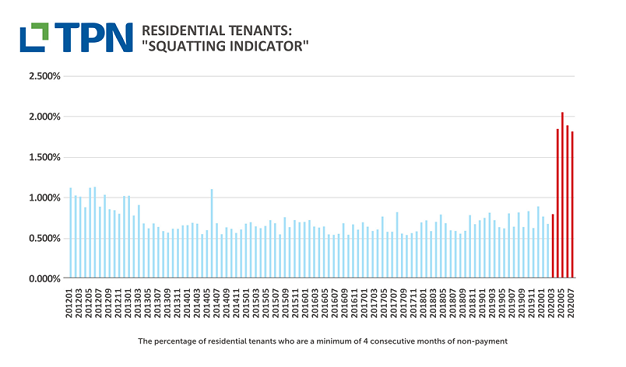 READ | What tenants want? | Two things landlords can do to secure good tenants
Seeff adds, "Airbnb rentals will remain under pressure until international tourism regains strength, expected only by mid-2021 onwards as most of our tourist markets are seeing a resurgence, hence the market will be driven by domestic bookings and limited international visitors.
"With borrowing costs low, the exit out of rentals will continue. Financial pressure will keep the rental market under pressure with yields low and rental rates affordable," says Seeff.
COMMERCIAL REAL ESTATE
South Africa's office market has seen high vacancy rates for a while now and it has only been exacerbated by the impact of the Covid-19 pandemic. A Rode Q2 2020 report detailed some of the weakest year-on-year changes for the rental market since 2013.
Add to this, the accelerated trends like retail footprint reductions and the appeal of quality retail assets outside of big cities says Norman Raad, CEO of Broll Auctions.
Raad says 2021 will have rarely-seen high-quality properties marketed.
"We will see increasing numbers of properties which are seldom seen on the market, the likes of Mbombela Shoprite Centre in Nelspruit, Nzehelele Valley Shopping Centre in Makhado and the Boxer Superstore Shopping Centre in Ermelo."
READ | Work from Home trend to thrash SA's office rental market
"Previously, such quality assets have been tightly held onto by owners, who are now raising cash to reinvest. While retail centres in the major centres have slumped – the South African Property Owners Association Retail Trends Report for Q3 reports a surging rent to sales ratio in Super Regional malls, implying a drop in tenant affordability – in smaller provinces such as Mpumalanga and the Limpopo, retail centres have captive and robust niche markets.
Covid-19 showed sellers, who have been riding the crest of the wave and holding onto income-generating assets which bring in a lot of cash, that nothing is bulletproof. But in outlying areas, these assets, many of which have strong anchor tenants, remain strong, and Broll is seeing many buyers who are committed to bricks and mortar and feel safer in the sector.
Legal Expert Simon Dippenaar says a key concern of the strained economy is "a marked increase in vacancies as more companies close, and/or reduce their required space as more employees work from home on a permanent or semi-permanent basis".
READ | How to sweat your assets to make money during a shaky economy
In addition to this, rental amounts are down in most major centres across South Africa.
"Here in Cape Town rental amounts achieved are anything between 10% and 25% less than was achieved before 2018," he says.
"The subject of lower rental amounts leads one to the problematic issue of negotiating an extension of current leases. Most leases are currently being extended on a nominal or 'no increase' basis. Be careful of lease agreements which state that the parties will negotiate the future rental amount "in good faith".
Dippenaar advises caution heading into 2021 when entering into the initial lease agreement should no fixed lease extension with an agreed rental increase be recorded, as courts have held that a term requiring a "good faith" negotiation on a future rental is unenforceable, so exercise caution.
TECHNOLOGICAL ADVANCES
The Covid pandemic has accelerated the use of virtual showrooms, offering a live, high-quality, walkthrough of properties, and having an interactive experience with agents in real-time.
To enable the continuation of these services as seamlessly as possible, the Rawson Property Group leveraged its award-winning technology to roll out 6 efficient products for their clients  – virtual valuations, Rawson 3d virtual tours, Rawson virtual show houses, electronically signed documentation and online meetings. These,  says Tony Clarke, MD of the Rawson Property Group, will ultimately form part of a much larger service strategy as well. Beyond that immediate need, however, Clarke says allowing buyers to tour a property virtually could become a major service differentiator moving forward.
"Not only are live, interactive virtual tours a massive time-saver for buyers narrowing down their property search, they also make it dramatically easier to buy property from a distance when relocating or buying an investment property, for example," adds Rawson.
While the move to live-streamed virtual auctions has been successful for Broll, with more Investors participating due to ease of use and the high convenience factor, it is not clear if this trend will continue to flourish across the industry. Likely, there may be a move to a hybrid offering that integrates real world with virtual technology.
Raad says since their first virtual auction at the start of the pandemic, buyer numbers have increased fourfold, as Broll has taken over 150 properties to market.
"Commercial real estate will evolve along with prop-tech and change in ways including supply chain improvement which brings about better utilisation of commercial spaces, streamlined processes which add additional availability of both retail and commercial spaces and increasing demand for high-quality spaces in prime locations," says Raad.
SUBDUED LUXURY MARKET
With slow economic growth, continued low confidence in the country and with many South African's in the higher LSM's looking to externalise assets into a hard currency, there is likely to be continued low levels of demand in the upper end of the residential property market.
Dyer expects the "low level of demand will translate into continued slow or negative price growth in this segment of the market, with properties continuing to remain on the market for longer periods of time and with sellers being forced to drop their asking prices to move stock."
Seeff says he expects super luxury buyers will remain selective and largely continue their "wait-and-see" attitude as seen over the last three years.
"They are not reliant on mortgage finance and prefer to place their investments offshore while they wait for confidence to return which is dependent on reforms, policy certainty, containment of the national debt and SOEs."
LIFESTYLE CHANGES AND PROPERTY HOTSPOTS
Among the trends noted by Rademeyer since June are that some buyers are downsizing from larger homes, while others are looking for larger homes to accommodate the work-from-home trend.
Add to this, more top-end lifestyle & golf estates will add apartments onto their offerings, with a move away from houses, says Andrew Amoils, Analyst for New World Wealth.
"Parkland and eco-estates with nice parks, birdlife, walks and trails will become more popular.
"More wealthy South Africans will work remotely in 2021 from affluent towns such as Hermanus, Franschhoek, Umhlanga and Plettenberg Bay."
Similarly, Goslett adds that "for as long as the threat of infection remains, we are likely to see a trend of more people spending their money on home improvements and renovations instead of using their money to travel or for leisure activities," Goslett predicts.
Property choices will move to "more multi-generational living including in new developments, more creative retirement solutions for the 50-plus age upwards, high demand for security complexes and estates, school suburbs will continue in high demand and attract good prices, semigration for lifestyle and security reasons, suggests Seeff.
He pegs property hotspots for 2021 as the Cape, Garden Route and KZN Ballito/Zimbali area, and middle-class neighbourhoods for both sellers and landlords.
Raad says 2020 may go down as the year when big cities around the world lost their appeal, both as a place to work and live.
"Gauteng businessmen and their families swapped Sandton for St Francis Bay while Western Cape residents swapped Constantia for the Garden Route. While this exodus to smaller towns was happening, private investors, listed funds and businesses were reducing debt by selling off non-core assets, and this trend will continue into the coming year."
According to Leadhome's data, there's a growing exodus away from cities, as working from home becomes a permanent fixture. There's less focus on being as close as possible to the business hubs, like Sandton, Rosebank and Bank City, and more interest outside urban metros, where properties are cheaper and offer more space.
There will definitely be more emigration on the cards for 2021, which could potentially create an over-supply of housing stock in certain sectors. At the same time, there are going to be far more distressed sellers entering the market as relief measures wind down.
READ | 'Wave of distressed properties expected', sellers advised pricing correctly
Rademeyer has found the "strain of lockdown has, unfortunately, put a strain on many relationships and this has resulted in more homes going on sale as a result of divorce and/or separation".
"Sales linked to emigrations have also dwindled as many people have put such plans on hold in the context of global uncertainty around the pandemic."
People are also realising there is money to be saved by living together, "this explains why homes with granny flats or cottages are now especially popular. Family members are returning to a communal home set-up to live together, resulting in monthly savings," adds Rademeyer.
ALTERNATIVE SPACES
There's a growing exodus away from cities, as working from home becomes a permanent fixture. There's less focus on being as close as possible to the business hubs, like Sandton, Rosebank and Bank City, and more interest outside urban metros, where properties are cheaper and offer more space
LeadHome's Du Toit says Post-pandemic lifestyle changes are shifting the property market.
"There will definitely be more emigration on the cards for 2021, which could potentially create an over-supply of housing stock in certain sectors. At the same time, there are going to be far more distressed sellers entering the market as relief measures wind down.
Broll adds there is a trend towards alternative spaces, such as the medical industry adopting traditional retail spaces which offer easy accessibility. Covid-19 has seen the rise of new conversions as offices become absolute, creating churn in the property sector. Barriers to entry are now lowered, it is now easier than ever to buy commercial property – this is the time for innovative investors with ideas.
Investors are looking for properties that work for mass retailers and affordable industrial parks. The clever money will be spent in high-density areas.
People's priorities are changing, add Du Toit who says "many people are looking to upscale to a bigger property for more space and rooms. With parents and kids at home, a larger garden or a playroom means parents can get some privacy.
"For couples that are both working, that may even mean two studies. This is driving demand for larger homes, with three or more bedrooms, as opposed to the previously sought-after two-bedroom sectional title units. Staff accommodation and houses with granny flats are also major selling points, especially for families with young children, as this allows a grandparent or a carer to live on the premises.
Du Toit says fibre internet also tops the list of buyer requirements, as a quick internet connection allows you to work from home seamlessly.
But safety remains a big focus.
"With entire families being home during the day, buyers are putting alarms, boomed suburbs, and CCTV at the top of their priorities."
Source Credit: https://www.property24.com/articles/emerging-property-trends-for-2021-low-interest-rates-will-continue-to-drive-the-market/29943